The Proud Foundations of Harrogate's Wealth…
Harrogate, voted "the happiest place" to live for 3 consecutive years, has an exquisite story behind its affluence. To date, it may be the tea rooms, and the gardens that attract Harrogate's visitors, but most locals know that its frame is deeply rooted in its reputation as a spa town…
It all began in 1571, with the discovery of 88 mineral springs! It was discovered that this town had more mineral springs than anywhere in Europe. No wonder it attracted wealth! Back then, sulphur was like gold dust, with its naturally anti-inflammatory and antibacterial properties, both the locals and the regular visitors could not get enough of it. So much so that it would be filtered into their daily routines, visitors took two glasses of sulphur water from the Harrogate pump room before breakfast, with a further dose before lunch, then would pass the rest of the morning reading the newspaper, letter writing, strolling the gardens or shopping in Harrogate's beautiful boutiques. What a life!
Now they didn't just drink it, they would bathe and be treated in the public bathing houses. Harrogate also provided a wide range of hydrotherapy treatments which left visitors feeling both relaxed and rejuvenated.
In 1792 Thomas Garnett, English physician and natural philosopher, announced: "Harrogate sulphur water has a deservedly great reputation, the water from the springs affords relief from gout, rheumatism and digestive aliments, though it is for skin treatment that it has become most famous".
Thankfully, the history of Harrogate can be seen and sampled today. For the distinctive taste of Harrogate's past, visitors can still sample the waters of the old sulphur well at the Royal Pump Room Museum.
The Harrogate Pump Room still stands and can be found on Crown Place! Built in 1842 by Isaac Shutt's crafty hands, it is a fabulous building holding great history and has reopened as a museum.
Here at FSS Harrogate, we are undoubtably proud of our town's heritage, and feel privileged to be operating in this affluent area. Do you want to operate within this prestigious town too? We have a sought after opportunity to lease office accommodation right next to the one and only Harrogate Pump Rooms.
If you are interested by the story of Harrogate's wealth, then look no further, the offices can be let as a whole or individually by negotiation and it is anticipated that the rent would be on an all inclusive basis to include utilities, but excluding internet and rates. Better still, you will be neighbouring with Funko, one of the world's leading toy brands as they are already a fabulous tenant.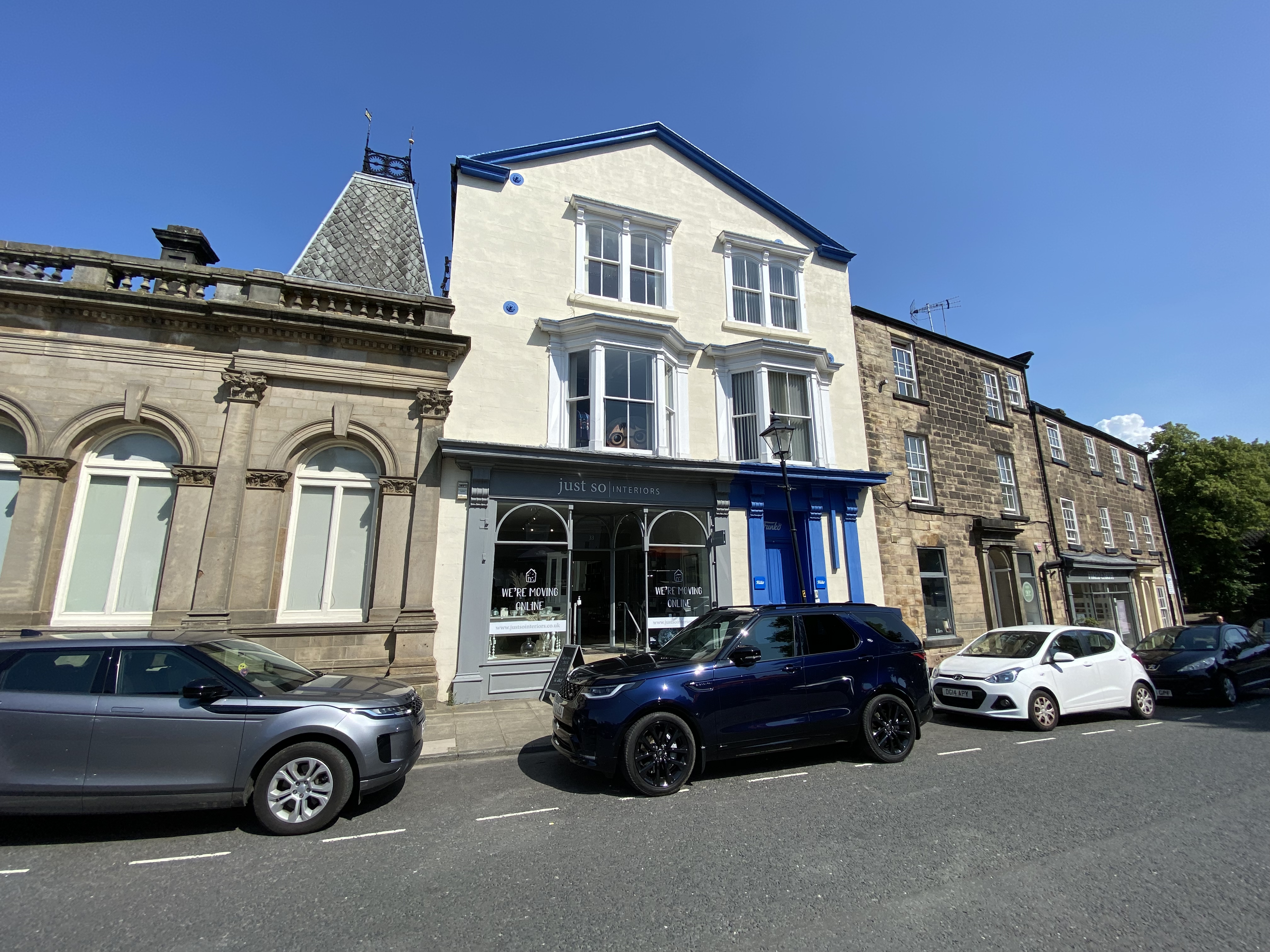 Arranged over the second floor of this substantial, characterful building, the space has been beautifully decorated and maintained in accordance with past and current tenants requirements.
If you are interested, then please do contact: 01423 501211